Stay up to date on the latest fashion trends
Discover the most frequently searched keywords and trending hashtags in real-time. A variety of keywords such as "denim jackets", "wide leg trousers", "UNIQLO", and "Wedding" can be found by product category or occasion.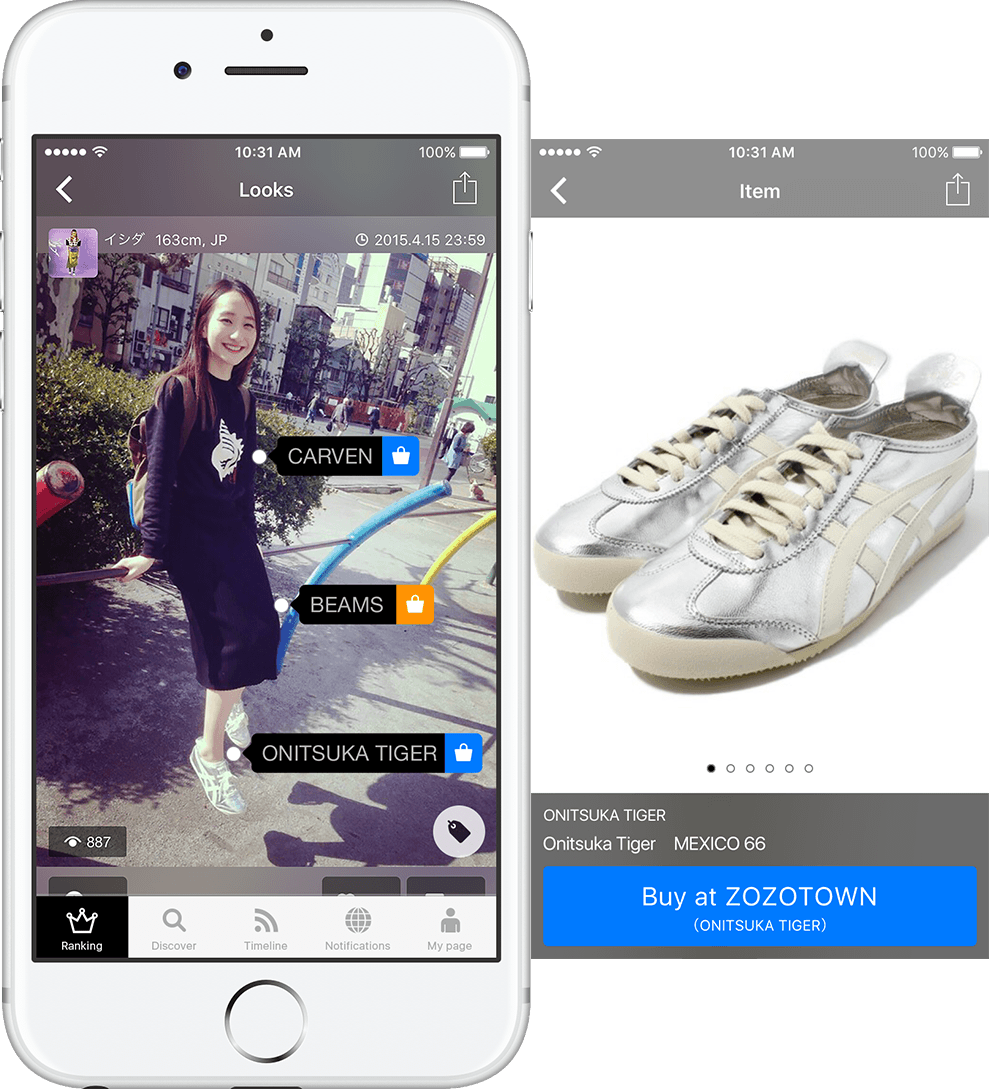 Purchase items featured in Looks through official sites
Buy the items that users are shown wearing in Looks through ZOZOTOWN, or the brand's official website.
Items with orange icons can be purchased directly from a seller listed in ZOZO Flea Market.
Actors, fashion models, and many other celebrities have posted their Looks.
Follow them and receive updates on your timeline.
Customers, not only in Japan but all over the world, have posted their looks.
Follow your favourite users to check the latest looks on your timeline. Celebrities, including actors, models, and designers, as WEARISTA officially approved popular user, have posted their looks.
Easily post your Look intuitively using our app
Seamlessly post your Look through our app. Quickly post your Look and upload a photo taken with your smartphone. Tap on items to tag them and let others know what you're wearing.
Download the WEAR app for iOS(iPhone) or Android (Google Play)
Get notified of example Looks created with items you have purchased on ZOZOTOWN
Sharing the ZOZOTOWN user ID with WEAR allows you to browse the items you have purchased or saved in your favorites on your WEAR "My Page". We will notify you by push notifications when other users have posted their looks with the same items you have purchased. Get endless inspiration from their looks for more Look ideas with your own items.
Check from here if you have a ZOZO ID.
*App Store is a trademark of Apple Inc. Google Play is a trademark of Google Inc.
WEAR is Japan's largest fashion lookbook app
Explore different fashion "Looks" from over 4 million entries. Now with over 7 million downloads!